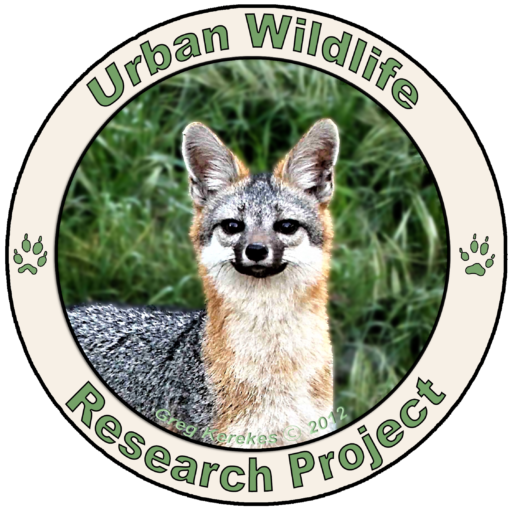 The mission of the Urban Wildlife Research Project is to document gray fox behavior in the Palo Alto Baylands in order to establish healthy habitats and develop the biodiverse wildlife corridors necessary for their survival. As a result, UWRP helps San Francisco Bay area people and wild nature coexist through research, advocacy, and public education.
The Urban Wildlife Research Project
The Urban Wildlife Research Project began in 2009 when Bill Leikam, "The Fox Guy" accidentally stumbled across a family of gray foxes living near an old dirt road in the San Francisco Baylands of Central California. Captivated, Bill began watching the foxes and taking extensive notes on their behavior. "How," he wondered, "could the wild foxes survive among the giant tech companies and urban development that spread over the once-pristine land?"
Sadly, Bill was confronted with the decimation of the total population of 25 gray foxes in 2016. After many years documenting the behavior of the fox families with trail cameras and personal observation, Bill experienced first-hand that the shrinking habitat could not sustain a healthy population of foxes. Many other wildlife species have also been in decline.
Today, the small but mighty UWRP team of volunteers is researching the resurgence of foxes in the area, determining the habitat they need to survive, and acting to protect it. Documenting obstacles to fox movement and threats to their livelihood are essential for identifying areas that need restoring, including corridors for safe passage.
In addition to engagement in education, advocacy, and outreach activities, the UWRP maintains partnerships and shares research data with organizations including the National Wildlife Federation, Wildlands Network, Sierra Club – Loma Prieta and Guadalupe Coyote RCD for the purpose of collaboration for wildlife corridors so that the biodiversity of the  Peninsula Baylands may be preserved.
To learn more about Bill's legacy researching gray foxes, give his latest book a read: 'The Road to Fox Hollow' can be purchased at Barnes & Noble Booksellers and directly from the publisher Di Angelo Publications.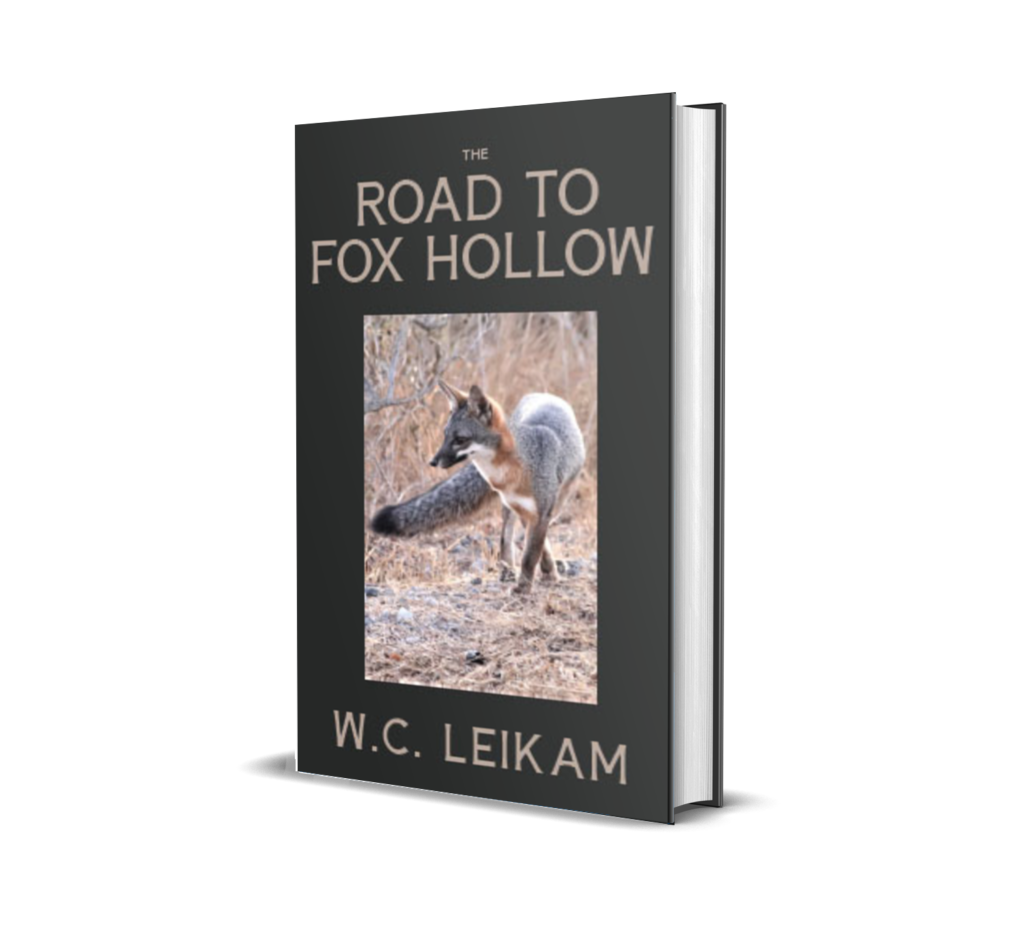 Board of Directors & Volunteers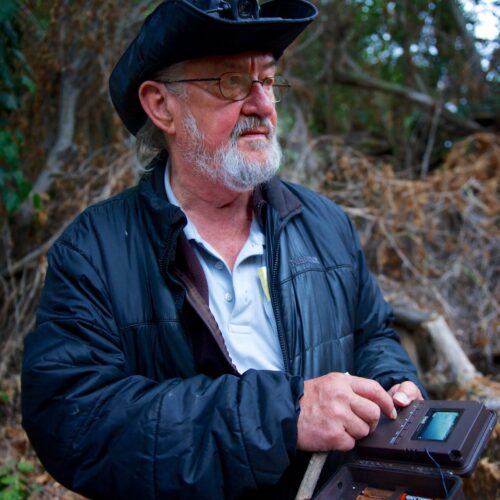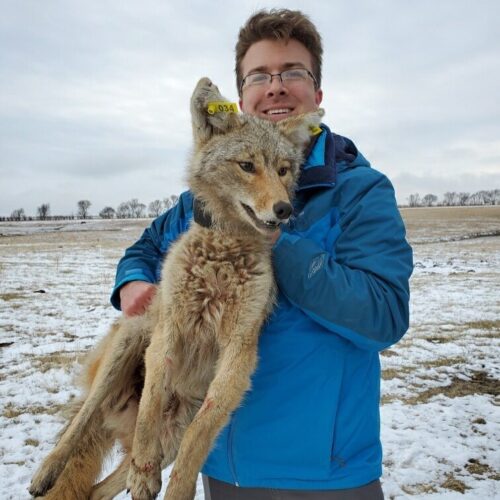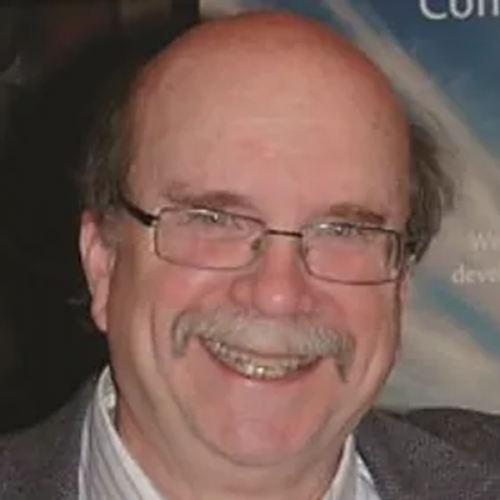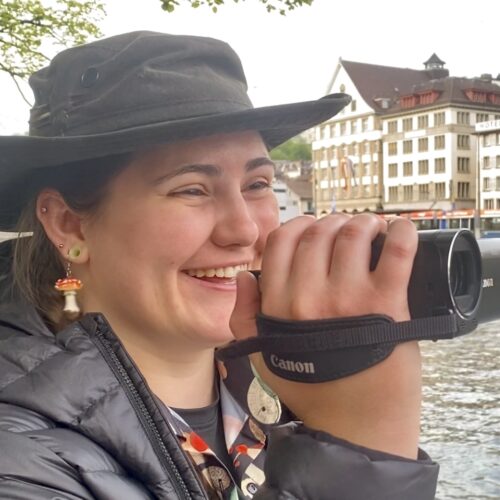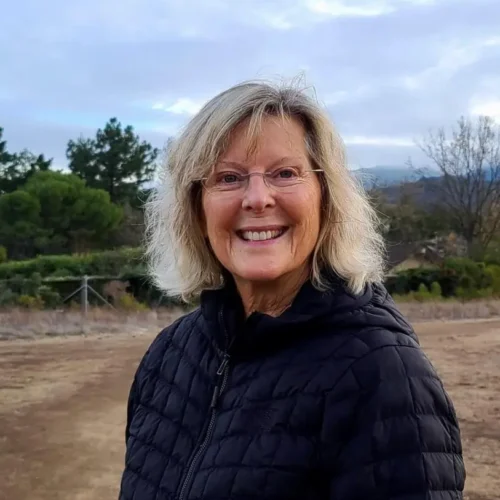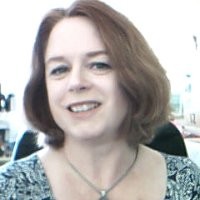 Co-Founder and President of the Board
Bill Leikam
Beginning in October 2009 to the present Bill Leikam has conducted unprecedented, groundbreaking field research on the behavior of the gray fox. He is an associate director of the North Santa Clara Resource Conservation District. Bill has many accomplishments to his name including being a published live jazz reviewer for All About Jazz, contributed to the field guide, Canids of the World by Dr. Jose Castello, published by the Princeton University Press, has been praised in Beth Pratt's book, When Mountain Lions are Neighbors as "the Jane Goodall of the gray fox", and has been the subject of various magazines and news articles. In 1981 he was a Delegate to the People's Republic of China based on his research into the nature of consciousness. His favorite quote is from Chief Dan George of the Tsleil-Waututh Nation, British Columbia who wrote, "If you talk to the animals they will talk with you and you will know each other. If you do not talk to them you will not know them, and what you do not know you will fear. What one fears one destroys."
Co-Founder and Advisory Board Member
Greg Kerekes
Associate Director and co-founder, Greg Kerekes is a wildlife conservation photographer, preparing to work on a documentary series about the natural diversity of Santa Clara County and beyond. He is credited with capturing the first videos of a Beaver living on the Guadalupe River in San Jose, California. Greg and his wife Alexandria who is also an associate director are presently engaged in developing a series of urban organic farms. They sell their wares at Farmer's Markets. In addition he and Alex also teach children of all ages about local vernal pond and conservation ecology.
Board Member and Research Specialist
Patrick Ryan
Patrick Ryan graduated from Texas Christian University (TCU) in 2016 with a degree in Wildlife/Conservation Biology. As an undergraduate he participated in wildlife research on bats in North Texas, and on rhinos and other big game species in South Africa. Since graduating from TCU, Patrick has participated on several research projects consisting of prairie dog behavioral ecology in New Mexico, raccoon and opossum resource competition in South Carolina, deer survival and mountain lion predator-prey ecology in California, white-tailed deer movement ecology in Illinois, and predator community impact on waterfowl in South Dakota. Patrick leads the Urban Wildlife Research Project (UWRP) corridor initiative with rigorous field methodology.
"I am passionate about the Urban Wildlife Research Project because it provides a unique environment for community science, reputable research, as well as outreach and education."
Board Member and Corridor Specialist
David Johns
David has advocated for large-scale conservation for many decades. A co-founder of the Wildlands Network, Yellowstone to Yukon Conservation Initiative, and Conservation Biology Institute, he currently serves as chair of the Marine Conservation Institute which is home to the Blue Parks/Global Ocean Refuge System Initiative. He has worked on conservation projects throughout the Americas, in the Russian Far East, Australia, Europe, and southern Africa. He is author of A New Conservation Politics (2009), a manual on effective conservation advocacy, and Conservation Politics: The Last Anti-Colonial Battle (2019), about overcoming the root causes of ecological decline instead of treating symptoms. He teaches politics and law at Portland State University.
"There is no substitute for large, connected wilderness—self-willed lands, waters, creatures and plants. Human numbers and an obsession with control have created vast urban areas that reach across the landscape. The Urban Wildlife Research Project is so important because it works to understand how wildlife can thrive in these areas and seeks to ensure that they do. These are vital tasks in our duty to help heal the Earth."
Board Co-Chair and Marketing Specialist
Jessica Hatfield
Jessica Hatfield holds a Bachelor of Veterinary Science and further developed her passion for ecology when she joined a conservation research team in South Africa in 2018. There, she utilized game capture techniques and information on local diseases, nutrition, and behavior to formulate treatment and management strategies for wildlife in diverse ecosystems. These experiences lead her to volunteer as a field assistant with the UWRP, where she now sits on the Board of Directors as Co-Chair and Marketing Specialist. She has since spearheaded a major data archival initiative through the evaluation and maintenance of over 7TB of trail camera records, and currently manages the development and deployment of cross-platform marketing materials to promote the preservation of gray fox health, habitats, and corridors across the SF Bay Area. With a background in wildlife ecology, videography, and good old fashioned arts-n'-crafts, she strives to contribute to wildlife conservation research through both the sciences and the arts.
"I am passionate about the UWRP because coexistence between humans and a healthy, thriving, native wildlife population is necessary – and made possible when we work together to make the Bay Area a better place for both the people and the animals that inhabit it."
Board Co-Chair and Communications Specialist
Davy Davidson
Davy Davidson, MA, Transpersonal Psychology, has been an educator, an actress, an international communication coach to McKinsey Management consultants and an entrepreneur running VegTime, her own organic vegan food company. Davy has served on several environmental and animal rights boards. Wildlife has always been her inspiration and her retreat. When a gray fox visited her backyard in Los Altos Hills in 2018 Bill helped her understand more about his habits and habitat. Davy is thrilled to help UWRP grow.
"I am passionate about the Urban Wildlife Research Project because it addresses the space where humanity and wildlife intersect most often. Studies consistently show that humans need nature to be happy. Wildlife needs human care to thrive where urban development threatens its existence. Developing a healthy cohabitation with wildlife in our backyards is vital for all of us to thrive."